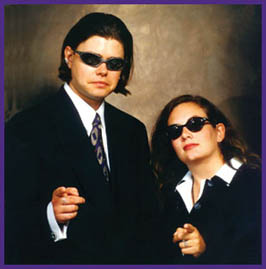 We want YOU to have a happy computer!
Dedicated Consulting, LLC is husband and wife team Nick & Rebecca Donaldson.
We have been working together for over 5 years on various high-tech projects, from large enterprise-level Internet systems to small one-off projects. Between us we have the experience & expertise to tackle anything you can throw at us...
How can we help you?


Check Out:
Nick's Website

Rebecca's Website

Nick's Resumé

Rebecca's Resumé

Nick's Robots


Dedicated Consulting, LLC is a Limited Liability Company formed in the State of California and based in Oakland, CA.